Starting an e-commerce business is a great way to earn a side income or gain financial independence. Just as with standard business models, e-commerce business does come with challenges, but the chance of success is highly attainable. Follow this five-point checklist to starting an e-commerce business so you can meet the challenge with confidence. 
Choose a product
The first step in starting a successful e-commerce business is knowing what kind of product to sell. Consider multiple products, not just one, and think niche. Take the time to research what products are trending or are in demand and most importantly, how they sell.
Once a product and potential sales success has been evaluated, determine where the product will come from. Is this a niche product that needs to be manufactured according to specifications, or is this a product that can be obtained through any vendor? 
A great way to stock inventory is through B2B liquidation companies such as Walmart liquidation. Buyers can bid on bulk quantities of overstock, returned, and refurbished inventory from Walmart. Purchase customer returns from Amazon, source pallets of customer return liquidations on dozens of product categories from Target, and home improvement liquidation from Lowe's. There are load sizes to fit any budget with flexible shipping options to get the product delivered.  
Research and prepare
Once a product has been selected, the sales potential evaluated, and sourcing determined, it's time to research competition. Know what similar businesses exist and find the right ways to differentiate your offerings so you can stand out. 
After scoping out competitors, write a business plan. Just as with brick-and-mortar stores, an online store also needs to have a blueprint to keep ideas and priorities on track. Business plans help keep progress organized and are essential if investors are ever needed. 
Setting up your business 
Naming a business means creating a brand. Use something catchy and memorable, but avoid a name that is difficult to pronounce or confusing to spell. Being too unusual could hinder generating new customers if they don't know how to find the business. Make sure the domain name is available and get it registered. 
Now that the business name is officially registered, create a logo that defines the brand. It doesn't have to be a fancy logo; simple can be more memorable and better complement a name. Once the logo is complete, get it registered. 
Prepare to launch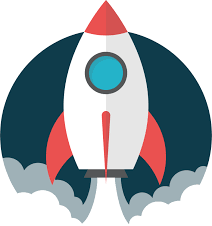 The prelaunch stage is the time to consider everything related to shipping. Set up a shipping strategy, think about how packaging should look, what carriers will balance shipping costs with profitability, and how to implement tracking and insurance. 
Marketing is crucial for any business. Before launching, set up appropriate social media accounts and run ads on sites. Understanding the basics of search engine optimization is a great help in figuring out how to create brand awareness and build clientele. 
With an online store, using asset management software will take away the hassle of keeping track of all moving parts within the business and streamline the process. Such software allows users to access on-demand information about assets online or through an app. The best systems are flexible and customizable and can be configured to a business's needs as they change. 
High-quality manage software optimizes and streamlines auditing and facilities management, to equipment support ticketing and compliance. More than just asset tracking, the software can create workflows and actions that streamline the daily process and allow businesses to work smarter. 
Post-launch 
After launching an e-commerce business, maintain marketing campaigns to retain and acquire customers. By relying on SEO and tracking analytics, it will become easier to drive targeted traffic to the site and convert traffic into sales.